Sun Tzu – Short Autobiography
Other than being the author of the Art Of War, Sun Tzu was a Chinese military general, strategist and philosopher. He was mainly known for his great war strategies and his ultimate concern for victory.
The Art of War
The art of war 10 best quotes
The book is 2500 years old, and was written for militaries strategies. Even though, the principles helps to winning a war, most of the quote are still valid and useful at the time being for businesses, athletes…
1. If instructions are not clear and commands not explicit, it is the fault of the general
As a manager, you are responsible to clearly give the right orders. If the asked ask is not comprehensible and your employees do not understand, it is your fault. In this scenario, it is your responsibility to find a solution so that employees understand the tasks they have been given.
2. Know your enemy and know yourself and in hundred battles you will never be in peril.
If applied to business, it is important to know yourself. You must know your purpose in life, your ultimate goals, your strength and weaknesses. The same applies for your business. Then, you must know your competitors. As an employee, you must know your job position in the job market and how well you can compete against other candidates. As a business, you must know your competitors and what is unique about your product or service that the competition cannot offer. It is only when you know yourself and your competitors that you can win.
3. Avoid what is strong, attack what is weak
As an employee, you must target job opportunities where the demand is higher than the supply in order to have a comparative advantage over other candidates. As a business, you must find the target market where the competition is weak and where you can dominate. This will be your niche market. There is no interest in trying to beat a big company's strength. Doing so, you are conducted to fail.
4. Numbers alone confirm no advantages, do not advance relying on sheer military power
This is a really common mistake that big companies makes. They tend to ignore small businesses because they believe they have power with their impressive company size. It is not rare to see small companies crushing big businesses and overtaking them because of their better business strategies and their competitive advantages.
5. Let your plan be as dark as the night. Then strike like a thunderbolt
If you fight for a market share against a direct competitor, it is important to not reveal any information during the attack preparation. This could be a publicity campaign, social media campaign or any new product that could potentially help the company gain a larger market… Whenever you are attacking, it must be efficient and fast.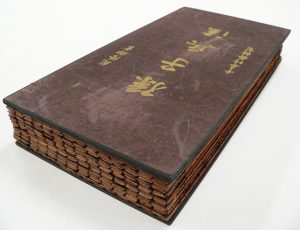 6. The winning army realise the condition for the victory first, then fight, the loosing army fight first then seeks victory / It is more important to outthink your enemy than outfight him
This is the difference between a business that really knows the market and the one that just try anything without making judgement of what works and what does not. If you study your market, you will be more likely to win over your competitors.
7. It is essential for victory that generals are unconstrained by their leaders
This is a common mistake that small companies usually make.  The business owner wants to be the boss instead of allowing managers or employees to make their own decisions. Of course, it is essential to guide them to the common goals of the business. But it is preferable to give them the choice to figure out how to do the job.
8. The way a wise general can achieve greatness beyond ordinary men is through foreknowledge
It is impossible to predict the future. Knowledgable individuals can anticipate the future from analysis the present and the past. Successful leaders like Steve Jobs were able to predict the future. He was able to offer a solution that he knew would satisfy many individuals before even building it.
9. When troops flee, are subordinate, collapse or are routed in battle, it is the fault of the general
If a company is failing, it is only the fault of the business owner. It is not the fault of the economic difficulties, neither the fault of  their employees. Thus, employer must analyse what went wrong and fix it as fast as possible before the company is bankrupt.
10. Never fight a battle that you haven't already won.

This is probably the best short quote of the book. In order to win anything, or achieve a dream or even a simple task. You must prepare your plan to action and set your challenges. Then, you only go after it when you know what you should do. Everything must be thoughtfully prepared. There is no luck to success. For example, you never go to an exam before studying if you want a high score. You study really hard and prepare for it. There is no secret.
The Art of War – Short Documentary
A short video describing the strategies of Sun Tzu to win a war.
Sources:
---