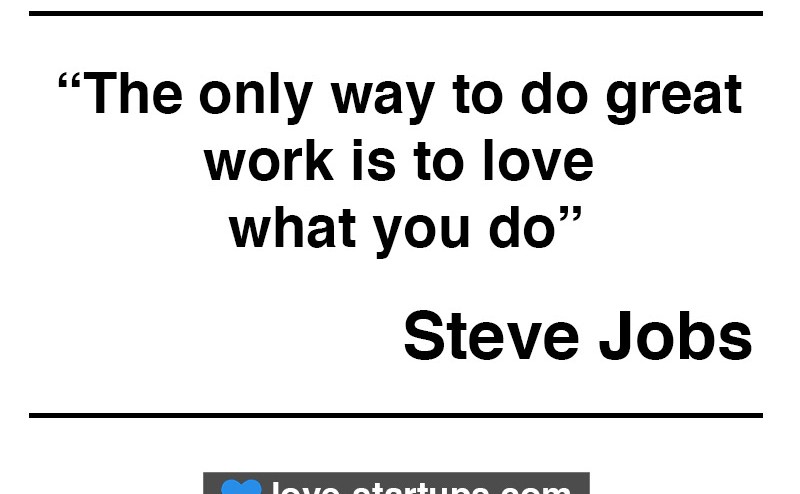 Steve Jobs – Love what you do
Love what you do – quote
Your work is going to fill a large part of your life, and the only way to be truly satisfied is to do what you believe is great work. And the only way to do great work is to love what you do. If you haven't found it yet, keep looking. Don't settle. As with all matters of the heart, you'll know when you find it.
Steve Jobs
Interpretation
You definitely need to find your passion in order to produce great work. The great thing is, when you find the job or passion that you are willing to do, you become happier and your happiness produce efficiency and helps you create quality work. It is pretty much like a positive vicious circle. If you do not have found the right job or passion just keep trying to find it.
Example: I myself used to work for a fast food company while studying. And I always hoped some day I could be building websites instead. My passion for building website became a reality because I kept trying anything I could to get the opportunity I needed and move forward doing the thing I love.
---