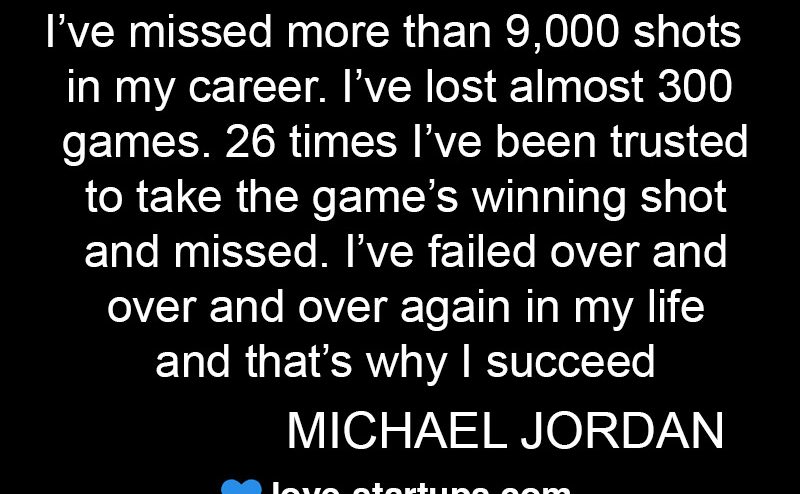 Michael Jordan – fail to succeed
Michael Jordan quote – fail to succeed
Fail to succeed quote: "I've missed more than 9,000 shots in my career. I've lost almost 300 games. 26 times I've been trusted to take the game's winning shot and missed. I've failed over and over and over again in my life and that's why I succeed." Michael Jordan, NBA Hall of Famer.
Interpretation
Achieving our dream is not going to happen overnight. In fact, it comes by trying every single day and hoping that someday an opportunity will come up and we will take our chance to make it happen. It usually takes years sometimes decades to achieve our biggest dreams and the only way to succeed is to keep trying. Try everyday, learn something from it and try again. What is important to notice is that if you do not try, you already missed the opportunity.
Try whenever you can, as many times as you can and success will follow eventually.
Quote Source: Link
---