Jack Ma – Stop Complaining, Find Opportunities
Jack Ma's success story
Jack Ma was frustrated in the past, after being rejected 10 times from Harvard, he though  he could work hard to prove himself he could become successful one day. When he started his idea, Alibaba, everyone though he was stupid, that his idea would never work. But he though he could see the potential of the internet and he did not have a choice simply because he did not have a job. Before he started his idea, in China it was hard to export goods overseas. Jack Ma though internet could solve the problem. After 15 years, the company undertook an IPO (Initial Public Offering)  And now we can clearly see that his idea was really successful.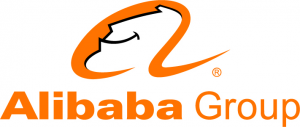 Jack Ma's believes about opportunities
Jack Ma though, when he started his career, that Steve Jobs, Bill Gates took all the job. Thus he believed that there were no opportunities anymore for him. Why not him? But after getting to know them he understood that all these successful people such as Mark Zuckerberg, Warren Buffet… never complain and always try to solve problems that others have.
You can find an opportunity where people complain about certain things
Jack Ma thinks that if everyone agrees with an idea, it is not a good idea. However, if very few people agrees, then, there is an opportunity. To make that idea happen, you need to find a team that believe in that idea and work very hard until you make it.
it took Jack Ma 3 years before he could make a revenue from his service. The reason that kept him motivated was the fact that he received constant emails thanking him for the great service he was providing. Thus, he believe that helping others multiple time will help you to become successful.
Jack Ma's vision about the future
It takes 50 years after an invention is created to reach the highest potential (like energy, water…). So far, internet has only been created 20 years ago. Thus it gives another 30 years for young people create a successful business.
the first 20 years have been focused on Information Technology which help a company get bigger and stronger.
The next 30 years will be focused DT (Data Technology) which is to share information for the future.
Source: Jack Ma – Youtube
---