Does your business idea suck?
Do you have a business idea?
This video gives a set of advise to determinate if your business idea will work. In fact, this video is a summary a the book called: "The Millionaire Fastlane: Crack the Code to Wealth and Live Rich for a Lifetime".
Here is a cover of that book below: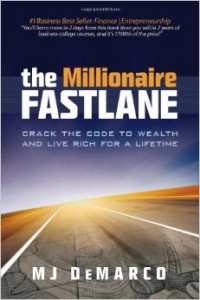 The five commandments called CENTS:
Control: do not rely your entire business on one third party.
Entry: to make a successful business, you need to be solving a problem which is difficult
Need: solve a problem in order to make money it is not all about passions
Time:  the time will affect your idea. So, what is working now might not work in the future or would not work in the past.
Scale: easily replicating the difficulty on what you sell. Thus increase the profit from the same product by selling it to more people
Source: Fight Mediocrity
---